Three moments of 2020
A warm evening in Melbourne in early February. Just before the whole idea of giving experiences as presents died, we gave V "a trip to the BBL cricket final in whatever city it's taking place in" as a birthday present. That turned out to be Sydney, so instead we took him and A out of school one afternoon and flew to Melbourne to see his team lose a semi-final.
In the business class lounge before flying down, we told the kids "all this food is free" and they raced off and returned with two plates heaped with plain crackers. At the match A cried for many overs because "the big things" (the mascots) weren't coming to dance near her. The next morning we took them to Brunetti in Flinders Lane and they both thought it was the fanciest restaurant they'd ever been in.
I've spent the rest of the year citing this trip as the reason I am going to say yes to everything, forever.
The first day of March, getting an email at work to notify us that international travel was to be immediately cancelled, until further notice.
I'd like to say that I was among the visionary types who were watching the news with growing alarm from January onwards and stocking up on masks and hand sanitiser, but while I was aware of COVID from January onwards, I, along with many of my colleagues in Australia (but not in Europe, not by March), honestly thought this was a pretty severe overreaction.
At that point, international air travel, as a normal thing, only had about a week left to live. Within two weeks I was begging a staff member on a temporary rotation to fly out while flights from Australia still existed, and he probably only made it by a day or two.
A very cold weekend in late June, lying awake in a tent on the Central Coast listening to Andrew and V talk about ancient history by a campfire while trying to get warm in my bedding.
In April, I had taken the six months of COVID restrictions prediction to apply to the then-status quo, and told the kids that we would go glamping to celebrate the end of restrictions on regional travel. The kids were very taken with the idea of "glamping" ("it's glamourous camping", they told any other child who would listen, as soon as they were allowed to see them. I imagined looking at the stars finally in late spring. Travel restrictions were lifted in June and my restriction pessimism thus saw us glamping before the end of the month.
For all that it was cold and we were underdressed for it, it was a happy weekend, not least for V in discovering that he adores looking at fires with his Dad.
Three meals of 2020
Birthday dinner for Andrew at Bennelong. We had bought tickets to see The Necks at half price from someone who couldn't make it, falling on the night of his birthday, so our dinner reservation was last minute and had to be at the bar, not at a table, and we watched the chefs assemble our food. It concluded with chocolate cake, melted in the middle.
Any number of delivery dinners from Cantina Bar, my birthday being the second one and the one where I settled on my order now and forever, specifically Chile Relleno in honour of The Good Place and fish tacos with jalapeño in honour of jalapeño. For a month or so there, jalapeño seemed to be the only source of endorphins I had available to me.
Chicken Provençal from Le Coq, at home in our courtyard for our wedding anniversary, with a bottle of red wine from our cellar such as it is, the details of which I no longer remember.
Three photos of 2020
Three pleasures of 2020
Watching A, my less physically adventurous child, conquer the children's rope courses at Treetops. She was so proud she narrated a 15 minute instructional video to me while she completed the hardest course.
Silly cordial and champagne cocktails with my family sitting in the sun at my parents' farm in May, a solid nine months before I would have predicted it was safe to see them.
Swimming. Pools were closed or limited for several months, I enjoyed returning to patiently hauling up and down a lane most weeks.
Three news stories from 2020 (COVID)
The work of Chinese doctors and medical researchers who shared news of COVID 19 with the world; particularly Professor Zhang Yongzhen and the late Dr Li Wenliang.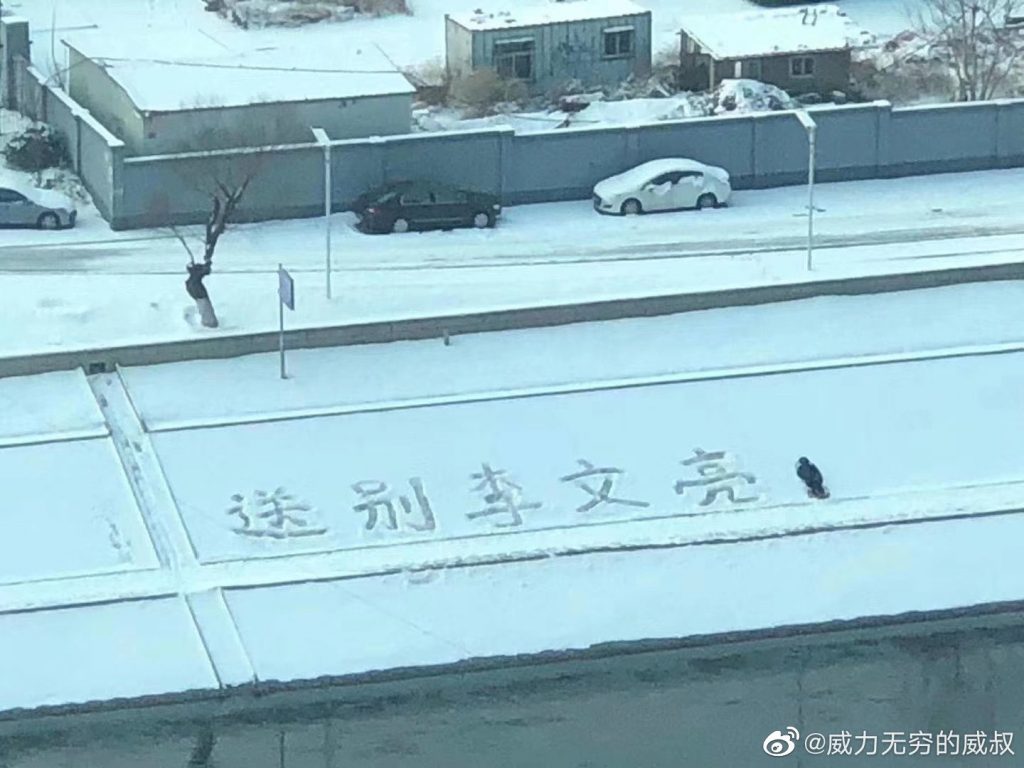 Italy's quarantine of the north, the second great quarantine/lockdown I was aware of after Wuhan, and a pointer to how things would go from there (unexpectedly, by the standards of international public health advice at the time). Australia went from celebrating having 86,000 people at the final of the women's cricket world cup that same day, to closing its own borders not two weeks later, this remains in place today.
The effectiveness of the mRNA vaccines against SARS-CoV-2, beginning with Pfizer's announcement in early November.
Three news stories from 2020 (not COVID)
As with last year, the bushfires, which continued into January and got worse for some weeks: East Gippsland, the NSW South Coast, Kangaroo Island, people fleeing along country roads without fuel available. "Are you from the media? Tell the Prime Minister to go and get fucked, from Nelligan!"
Black Lives Matter. In its Australian form, it was more muted and most visible was a giant debate about whether the protests led to COVID transmissions (probably not).
No charges were laid following Tanya Day's death in police custody in 2017. Charlie Mullaley's family was denied an inquest into police actions on the night he was kidnapped, assaulted, and murdered by his mother's partner. The inquest into the death of Wayne Fella Morrison continues, you can donate to the family here.
The release of the Brereton report into alleged war crimes by Australian special forces in Afghanistan. See also the work of Samantha Crompvoets with veterans to uncover some of the allegations. With possible criminal proceedings to come, a great deal of information is still restricted.
Three sensations from 2020
Hearing loud crying at 11am every day. I switched roles at work just as schools closed—in NSW, they just recommended children be removed, but even so—and so Andrew took leave to help the children with school. 11am was around about the time that my US-time meetings wound up and I took some time to sit downstairs with A and calm her from the morning of crying in frustrating over English lessons. She also remembers these couple of months as "the crying time".
Struggling to see the edge of a cliff on the Blue Cow traverse at Perisher. It was very nearly a true whiteout: I couldn't see the next trail marker from the current one and had to shuffle along trying to stick to the left, away from the drop-off. It felt like a very short run. A little later I went to the top of Pretty Valley, not far away, assuming somehow that it couldn't be so very very white, and discovered other people were using me to as visual guidance because I was wearing bright orange and was willing to attempt turns.
Headwinds while cycling the Bay Run, by far my most common route this year. Particularly, in recent weeks, hot headwinds, like cycling into an oven, or like sailing with the wind on a warm day.
Three sadnesses of 2020
Pandemic deaths. I hardly ate in the second half of March and barely slept thinking about Italy and Iran. Things have only got worse since then for deaths, but at some point I had to stand down to a more distant relationship.
Every time I got to break my kids' hearts a little bit, or a lot. Our holiday is off. Our rescheduled version of the same holiday? Also off. Your grandmother is suddenly seriously ill (my son, unexpectedly furious, grabbing a pillow and punching it over and over and over while crying). Your cousins aren't coming to visit. Your football season isn't going ahead. Cricket try-outs are indefinitely postponed. You can't see your friends. It's been so much easier in Australia but even then, 2020 sharpened the knife and handed it to me many times.
People implying that pleasure is morally suspect and therefore its loss should not be mourned. Julia Marcus wrote really well about this, several times—Quarantine Fatigue Is Real, The Danger of Assuming That Family Time is Dispensable—as did Zeynep Tufekci ("[y]ou'd think from the moral outrage… that fun, in itself, transmits the virus," quoting Marcus).
It's a joke-but-not-really to say that I've started identifying as a hedonist in response. Temperamentally I'd normally handily win any "least likely to be a hedonist" prizes you have going, but I've certainly become clear that joy and community and pleasure are a primary pursuit and that being deprived of them is a major civil liberty infringement (even when public health concerns are so great that they win over civil liberties for a time).
Three plans for 2021
Getting a COVID vaccine! It seems like this won't happen until mid-year for Australians of my age, although maybe there will be a pleasant surprise there. But I'll make a day of it (likely twice) in some fashion. Maybe wear a fancy hat.
The same beachside holiday I was planning to take last year, in exactly the same week a full year later. (It was postponed first by the January fires and then by COVID travel bans.) However, it's a little less than a week away and there are a couple of active COVID clusters in NSW right now, so who knows?
Resuming sailing. We didn't sail much at all in 2020 for obvious reasons and likely need a substantial refresher. The goal of this is to sail in the Whitsundays and at the moment I won't cross a state border in order to be at sea for three days; the chance of being met with border closures on return is much too high. But hopefully by spring, travel to Queensland is a normal thing to do again.
Three hopes for 2021
Approved and deployed COVID vaccination protocols for children. It's upsetting that this seems to be so far behind. With potentially more infectious variants popping up I would think it will be difficult to reach herd immunity (even assuming vaccines dampen transmission) without vaccinating children.
Using my passport. I believe this was the first calendar year since 2011 that I spent entirely within Australia's borders, and by the end of February it will almost certainly be 12 months entirely within NSW's borders (the ACT counts as within!). I just want to stand exhausted in some poorly managed queue and answer pointed questions about my exact intended activities over the next few weeks, is that so much to ask?
Breakfast at the office. It's partly reopened and I've gone in several times, but they don't serve breakfast at the moment, and it's not a buffet in any case. I miss dumping natural yoghurt all over a cold hard boiled egg and thin slices of tomato and pretending that that's a normal thing to do.
This article is part of my series
Year in threes
:
Read the whole series at
Year in threes
.